Home » apps, iPad, iPhone, Software
Yahoo launches Axis search browser for iPhone and iPad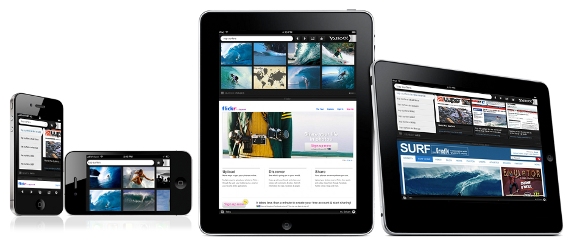 Yahoo has launched Axis, a new iOS app that combines the searching and browsing experience. It has instant search that shows results as you type while searching along with visual previews or can go directly to any website. You will never have to leave the page you are on to view your search results again.
Your can get the bookmarks and recently visited pages by pulling down that are always available and you can seamlessly jump from one device to another and pick up from wherever site you left off.
It has customizable Home Page that provides direct access to your favorite sites and content across all your devices.
Here is the official demo video of the Yahoo! Axis
Download Yahoo! Axis for iPhone and iPad from the Apple iTunes store (US only) for free.