Home » Apple, Google
Google publishes updated search app for iPhone
Google has today published an updated search application for the iPhone which provides a simpler way to access all Google apps from one place. The update boasts of faster autocompletion of search terms. Pages load faster and it is easer to access multiple pages due to a slide-in panel.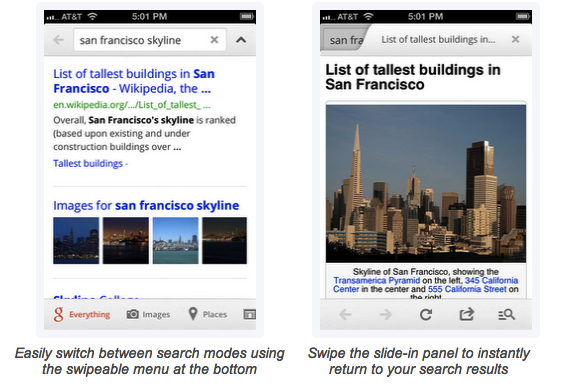 Searching within the results has been made easier with the help of a dedicated magnifying-glass link in the app which lets you head straight to search terms.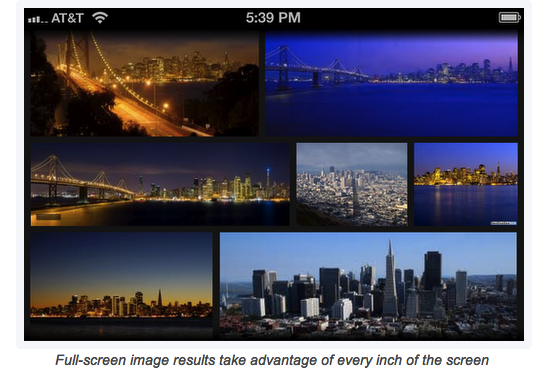 Image search has been given an overhaul as well with high resolution images loading up in a grid. Tapping an image opens it up in full screen along with further details. It is possible to tap and save the image to the camera roll. The application also provides one click access to the entire Google webapps portfolio. Click the source link to head to the download page.