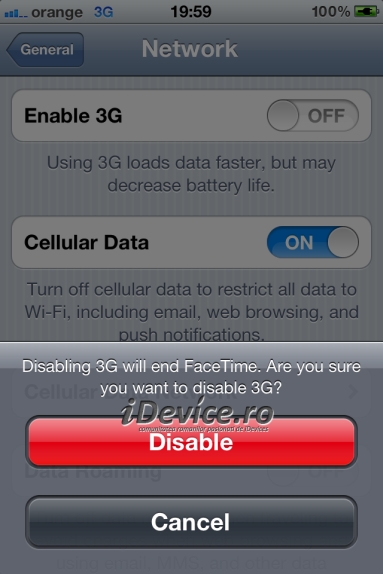 FaceTime is one awesome feature if you work with multiple Apple devices such as the iPhone , iPad , iPod touch or Macs. You can experience video calls between these devices for free at a decent quality. The downside is that FaceTime for devices such as iPhone and iPad works only over a WiFi connection. The irony is the latest iPad supports 4G LTE networks with mind blowing speeds , yet you cannot have a FaceTime call. This might change and Apple might eventually allow FaceTime calls over 3G networks going by a screenshot in iOS 5.1.1  from a Romanian blog.
The above message appeared when the user disabled 3G during a FaceTime call. Could it be a sign of things to come ?
How many of you have tried FaceTime here ?