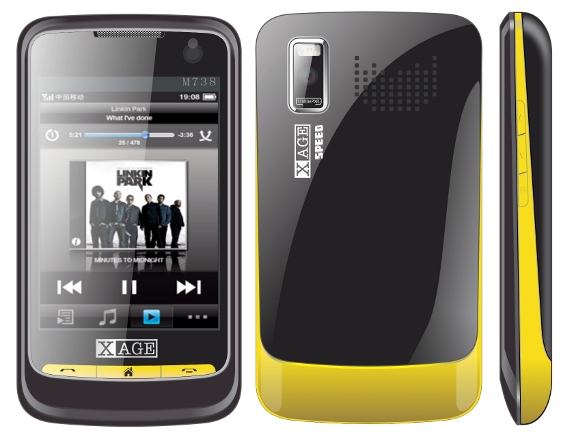 XAGE Mobile has launched a new Dual SIM phone, XAGE M738 SPEED in India. It has 2.8-inch display and 2 MP front (with flash) and rear cameras. It also has 128 MB built-in internal memory and a memory slot that supports expandable memory up to 8 GB.
XAGE M738 specifications
2.8-inch TFT-LCD touch screen display
Dual SIM
2MP camera with flash and 2MP secondary camera
128 MB internal memory that is expandable up to 8GB with MicroSD
Music Player, FM Radio, Voice Recroder
1100mAh battery
It has High Definition MP4 Player and a MP3 Player for watching movies, videos and listening to your favorite collection of songs. It has WAP/GPRS  letting you to connect with your friends on yahoo messenger, twitter, facebook, msn etc.
The XAGE M738 comes in range of colors such as White-Blue, Black-Red, Black-Orange. It is priced at Rs. 2,999.