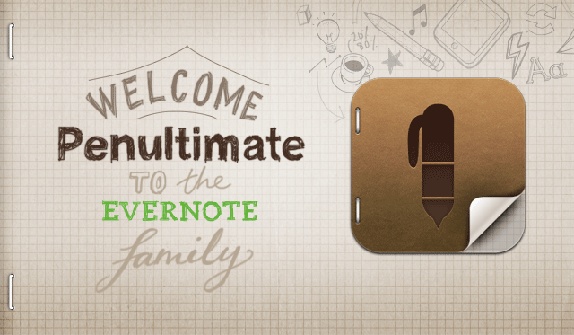 Evernote has acquired Penultimate, popular digital handwriting application for iPad which is also the 4th best-selling iPad app of all time. It also aims to bring the app to more platforms and support to more devices. The Penultimate app already offers basic Evernote integration such as search, and organization. It will stay as separate app and will get more Evernote integration including full search and synchronization.
The Penultimate app is designed to resemble a physical notebook. Individuals can use a finger or stylus to take notes wherever they like. The application allows users to choose from a variety of paper types, ink colors and line thicknesses. Notes taken in Penultimate could be saved directly to Evernote with a single tap.
You can Download Penultimate for iPad from the Apple iTunes Store for $0.99.