Home » Handsets, LG, News
LG Optimus True HD LTE coming to Europe and Asia this week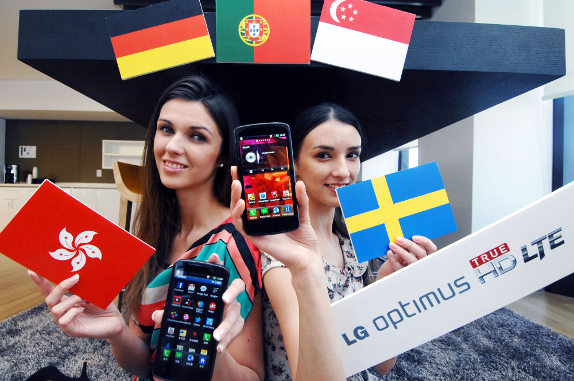 LG has announced that the Optimus True HD LTE (Optimus LTE) would be available in Europe starting this week starting from Portugal, Germany, Sweden and in Asia in Hong Kong and Singapore. This would LG's first LTE smartphone for Europe. The Optimus True HD LTE shipments exceeded 1 million globally this January.
The phone was announced in Korea last October and launched as LG Optimus LTE L-01D in Japan and in the U.S as LG Spectrum for Verizon this January.
The Optimus True HD LTE comes with a 4.5-inch True HD (1280 x 720 pixels) IPS 500-nit display with 329 PPI and boasts 1.5 GHz dual-core processor. It runs on Android 2.3 Gingerbread that is updgradable to Android 4.0 Ice Cream Sandwich.
It would be sequential released to other European markets and would be available in Britain and France in early second half of this year. LG started rolling out the LG Optimus 3D MAX earlier this week in Europe.