Home » apps, Blackberry, Software
IPL apps for BlackBerry smartphones and PlayBook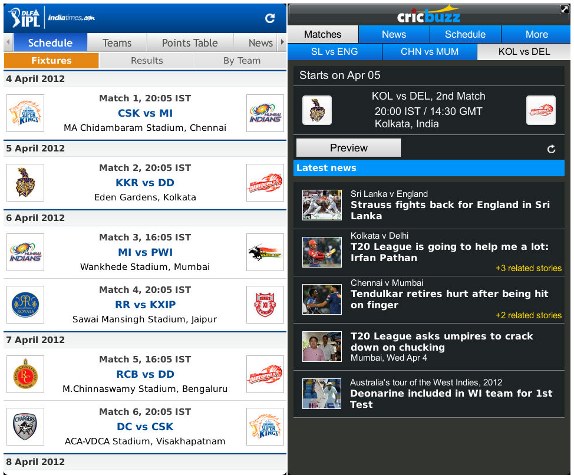 Here are some apps to follow the Indian Premier League (IPL) on your BlackBerry smartphone and the BlackBerry PlayBook. These apps offer IPL scores, commentary, schedule, current standings, videos and more.
IPL apps for BlackBerry
Download these apps for your BlackBerry smartphones and the PlayBook tablet and enjoy the IPL.