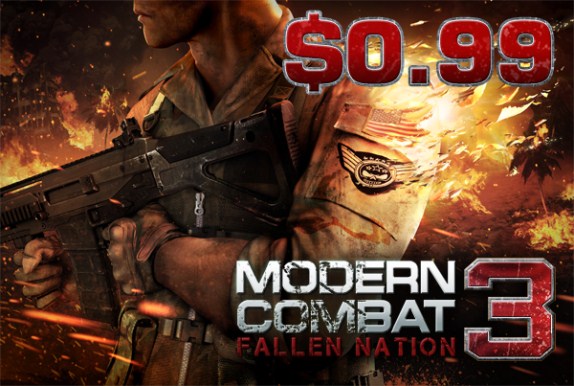 Gameloft is back with another discount sale. This time the most awaited Modern Combat 3: Fallen Nation now available for $0.99. They also offer 11 more iPhone and iPad games now at $0.99. Their previous sale was for Valentine's Day last month.
List of Gameloft iPhone and iPad games at $0.99
All these games for iPhone and iPad cost $0.99 each and this offer is for limited period only. Hurry!