Huawei is making its intentions to join the big league quite clear with the launch of the Ascend D quad. Straight off the bat , the excellent display and good build quality makes us a feel a bit reassured that Huawei might be onto something here.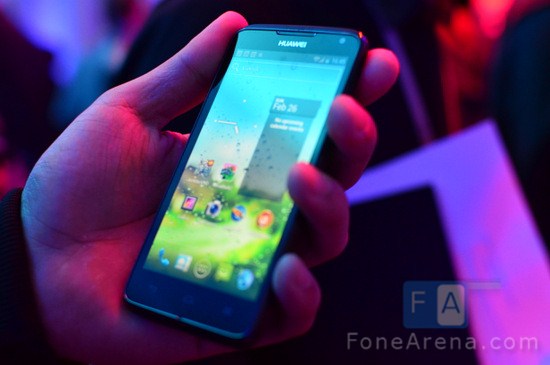 While not a Super AMOLED panel , the display on the Ascend D is easily one of the most impressive ones out there. Viewing angles are excellent and so is color rendition. The 1280×720 resolution panel is 4.5″ in size while remaining extremely comfortable to hold. Huawei calls the Ascend D the most comfortable phone to hold in its class.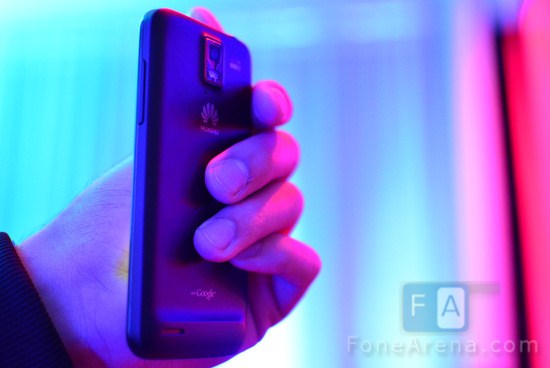 The textured back of the handset is particularly easy to grip. The software build on the handset was stock ICS which is pretty good news in our opinion. There were no slow downs at all in our brief time with the phone and everything worked as expected.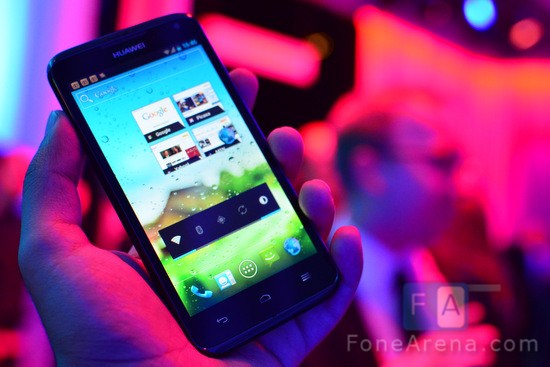 We'll be going back to the Huawei booth again to spend some quality time with the phones to be able to offer more indepth previews so keep checking back ! Our live blog is the place to be at for live coverage from MWC !
Video :
httpv://www.youtube.com/watch?v=e5mBOvOInME