Home » Android, apps, India, iPhone, Software
TaazzaGO location-based app rebranded as Localbeat, now available for iPhone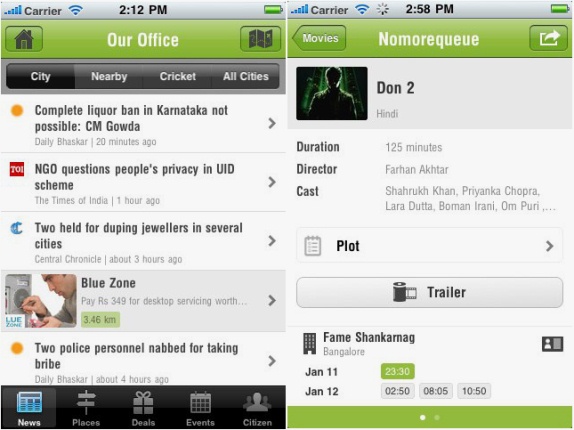 TaazzaGO, location-based app for India that was launched last year for Android and also one of the popular app has been rebranded as Localbeat for India. This app is now available for iPhone. It lets you know about the happenings around your place in terms of news, shopping deals & discounts, events & yellow pages. The Android app has also been upgraded with new features.
Features of Localbeat for India
Find news from leading newspapers & blogs like Times of India, Deccan Herald
Find awesome offers from Snapdeal, Dealsandyou, TimesDeal, Up to 75 and others
Local restaurants, yellow pages.
Bollywood & Hollywood movies with listings and theater listings with timings
, stage plays and professional events
Local weather & detailed weather forecast.
Read news offline (Instapaper)
Social sharing with Twitter & Facebook
The service is live in 40 cities including Mumbai, Chennai, Delhi, Bangalore, Mumbai, Pune, Kolkata, Jaipur, Ahmedabad, Chandigarh & others, and it would be available in top 100 cities in India.
The Localbeat for India is available for iPhone from the Apple iTunes Store and for Android from the Android Market for free.