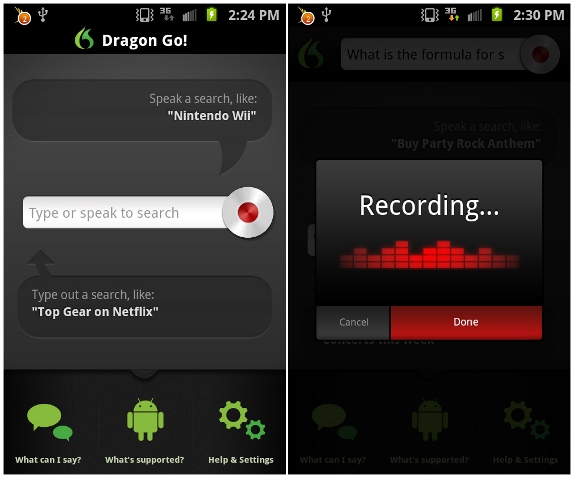 Nuance has launched their Dragon Go! app for Android. This app uses Nuance's Dragon voice recognition and natural language understanding with artificial intelligence technology to dramatically simplify the mobile content experience. It was launched for iPhone last July.
Dragon Go! features the largest direct-access content ecosystem in mobile with over 200 mobile content including, AccuWeather, Ask.com, Bing, Dictionary.com, ESPN, Facebook,Twitter, Wikipedia, Wolfram|Alpha, Yelp, YouTube, Yahoo! and more. Users can say virtually anything and immediately jump to relevant destinations.
Dragon Go! is now available from the Android Market (US only, v 2.1 and above) for free. Support for Android 4.0 would be available soon.