Home » Android, apps, iPhone, Software
Garmin launches Garmin Fit app for Android and iPhone and ANT+ adapter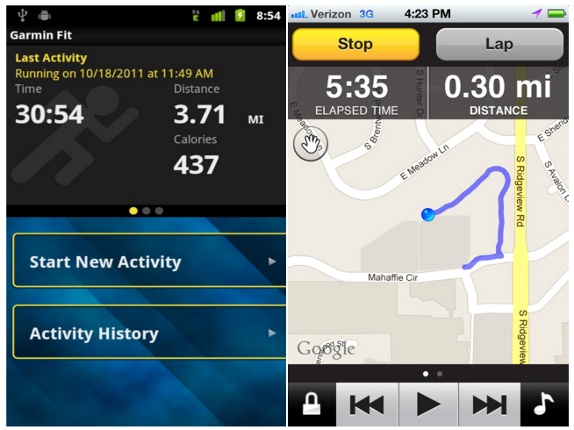 Garmin has launched their Garmin Fit app that would let the users track metrics such as speed, pace, distance, time, calories of their activities such as running, cycling and lots more. With the help of Garmin accessories it displays heart rate and cadence. It also maps and automatically uploads workouts to Garmin Connect. They have also launched their ANT+ adapter for iPhone allowing users to use their Garmin ANT+ accessories with their iPhone.
With the tap of a button Garmin Fit displays time, distance, pace and calories and even allows users to control their music from within the app. Users will also be able to view and answer incoming calls and text messages without interrupting Garmin Fit.
Upon completion of a workout, users will be asked to name the activity and will have the opportunity to input notes about the workout. The data will then be automatically sent to the user's account in their free Garmin Connect account where the users can quickly and easily log their workouts, track their totals, set goals, share workouts and lots more.
With Garmin's ANT+ adapter for iPhone ($49.99 USD), users would be able to monitor and record their heart rate and cadence directly on their phone when paired with those optional accessories such as footpod sensor.
Download the Garmin Fit app for the Android from the Android Market (Android 2.1 and up) and for the iPhone from the Apple iTunes Store ( iOS 4.0 or later) at US$ 0.99.