Home » apps, Blackberry, Micromax, News, Nokia
Mobile News Roundup – September 19 2011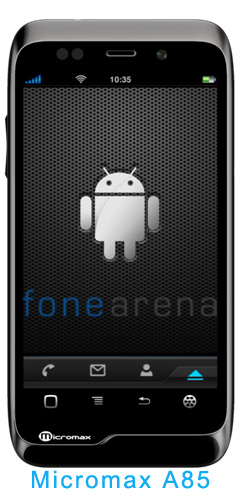 Here is the FoneArena Mobile Roundup for the 3rd week of September 2011. SanDisk has announced that they would broaden the distribution network by partnering with Beetel Teletech and making them as an authorized distributor to distribute SanDisk memory cards across India. The memory card comes at wide range of capacities that include, 2GB, 4GB, 8GB, 16GB and 32GB to meet a range of storage needs.
Fever 104 FM now offer their programs on mobile through voice portal. Most of mobile subscribers can browse through and listen to their favorite Fever 104 FM shows by dialing 5050104 from their mobile phones. The content would be available from all the Fever stations including Delhi, Mumbai, Bangalore and Kolkata.
Image of the Micromax A85, Micromax's first high-end device that is expected to be powered by a 1GHz NVIDIA Tegra 2 CPU. PVR Cinemas has launched their Android and iPhone app that would you see the current and upcoming movies in the PVR cinemas, Book tickets and great Deals. eBay iPhone app now available for India, that would let you search for items, compare prices and Purchase items.
Nokia has launched their Nokia 100, single SIM and Nokia 101, Dual SIM phones India. Top Symbian Apps in the Nokia OVI Store in India. According to the RIM's Q2 2011 results, they have shipped 10.6 Million BlackBerry smartphones and 200,000 Playbooks.