Home » HTC
HTC holding press event next week , new Androids to be announced ?
IntoMobile reports that HTC will be holding a press event early next week to announce new Android devices. The invitation which reads 'Come celebrate in style with HTC' indicates that the company might be finally launching its much awaited 'Bliss' smartphone.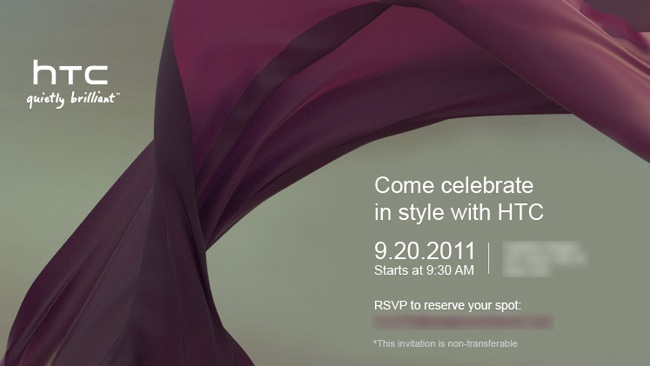 HTC is also expected to launch the HTC Ruby and Vigor. The Vigor is rumored to be a 1.5Ghz dual core smartphone with a 720p screen. Connectivity options are supposed to include Verizon LTE. The HTC Ruby on the other hand is an improved version of the Sensation with support for 32mbps HSPA and 1GB of RAM.
[Via – IntoMobile]