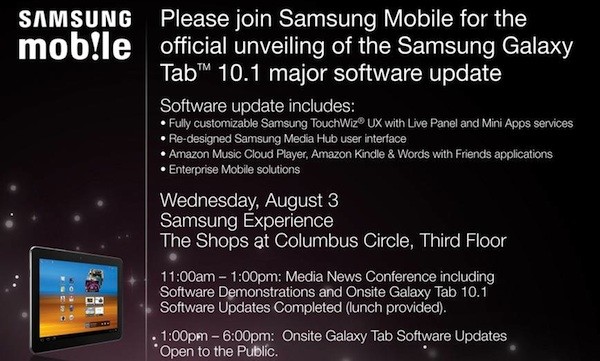 Samsung has chosen New York city as the centre to unveil the TouchWiz UX update for the Galaxy Tab 10.1.
The event is set for Wednesday, August 3rd. The TouchWiz UX update brings in Samsung Live Panel, Mini Apps and redesigned MediaHub.
The media conference will tkae place between 11am and 1pm. It will feature, demonstrations and software updates. Lunch will be provided to attendees.The updates will be accessible to the public from 1pm to 6pm on-site.
After the event, the update is expected to be available to users worldwide over the internet.