Home » News
HTC Wildfire S leaked for T-Mobile USA, hitting later this summer?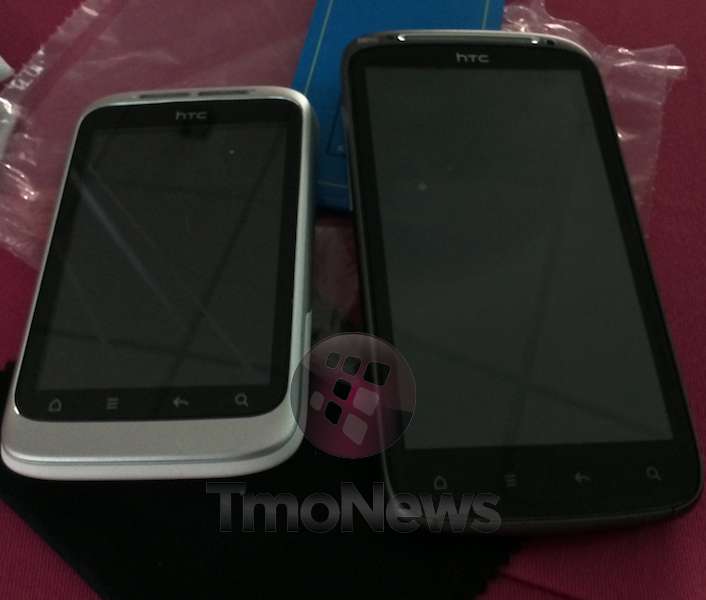 Back at MWC, HTC announced several new phones and also the successor to HTC Wildfire, which is known as Wildfire S. Wildfire S features a new design as compared to Wildfire but the size is almost same. The device is already available for purchase in UK but when it's coming to USA? Well, our friends over at Tmo-News got their hands on the images of HTC Marvel, which is actually Wildfire S. They are reporting that this device will hit T-Mobile USA later this summer. It's a mid-range Android powered phone and I think that it will hit T-Mobile along with HTC Sensation. Sensation is a dual-core phone, which is extremely powerful and beautiful as well. But if you are looking forward to a budget phone, then Marvel isn't a bad choice. It comes with a 3.2″ screen and 800 MHz snapdragon processor. Both devices were caught in action at a T-Mobile store and they are missing T-Mobile branding, but putting T-Mobile branding doesn't take ages. I think it's an early prototype model, and I am pretty sure that it will hit T-Mobile and will bring a better choice to customers.
So who's looking forward to HTC Marvel, anyone?