Home » Android, apps
Google Docs App now available for Android phones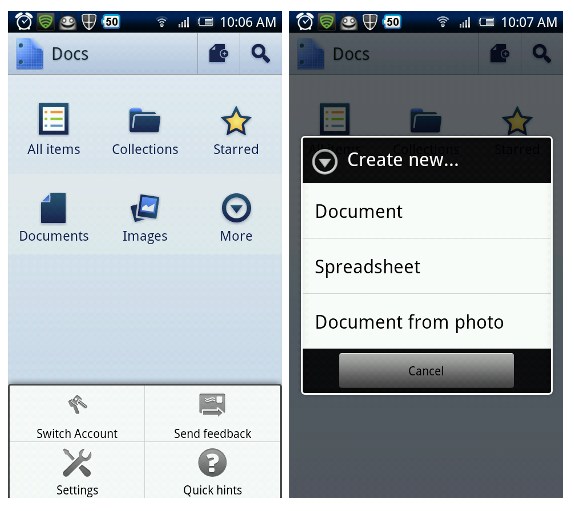 Google has finally launched Google Docs app for Android phones. This lets you view documents, images, presentations from your Google docs account. This also lets you create and convert documents easily.
Features of Google Docs app for Android
View documents, spreadsheets, presentations, PDFs and images
Create or edit documents and spreadsheets easily
Upload and convert the documents to different formats
Switch account option lets switch between different accounts
Search for a particular document by its name
Share a document with the e-mail ids in the phone contacts
Upload an image to convert it into Google docs document using OCR feature
This also lets you capture an image to convert it into document. This won't recognize handwriting and some fonts, but would get better in coming versions says Google.
Other than these features the "more option" in the dashboard shows the text, spreadsheet and presentations separately. This also lets you star and rename the documents. Option to change the privacy setting for the document as public and private is not yet available.
There is a home screen widget with the shortcuts that takes you to Google docs Dashboard, view starred items, capture an image for converting it and create documents.
Google Docs app for Android is available to download in the Android market for phone that run Android 2.1 and above.