Home » Blackberry, Rumors, T-Mobile, USA, Verizon
BlackBerry Monza hitting T-Mobile USA in June?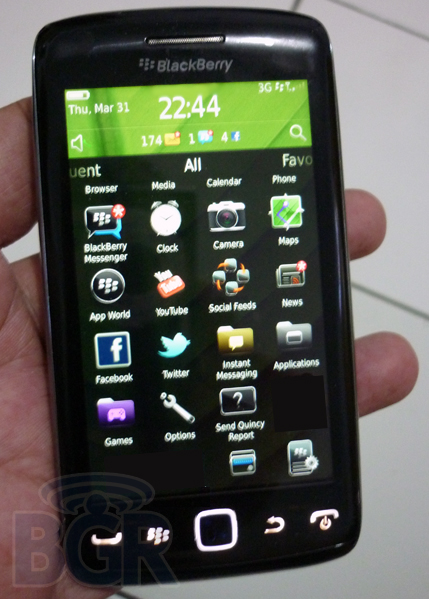 Earlier this month, we saw the first leaked shots of Blackberry Monza which is a touchscreen phone and comes with some good features. Few days ago, spec sheet of Monza was leaked in which we saw that the device comes with some good features. We heard that it will hit Verizon Wireless in USA, but now it looks like it will also hit T-Mobile USA. Our friends over at Tmo-News reporting that BlackBerry Monza will hit T-Mobile on June 29th, which is still a month away. BlackBerry World event is next week, and I am sure that BlackBerry will introduce some news devices there.
I think that the device will hit T-Mobile as well as Verizon Wireless. So let's wait for some official words from Blackberry. RIM is losing its market share consistently and they need some new devices to maintain their position. As people are migrating from BlackBerry OS to iOS and Android, BlackBerry has to improve their OS to attract people. BlackBerry has its own unique place and businessman still prefer it as their favourite device. So BlackBerry users out there, are you looking forward to new devices from BlackBerry?