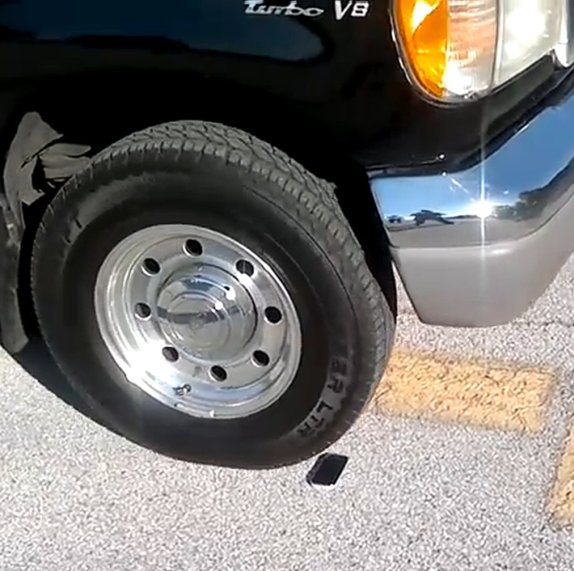 Nokia launched the C7 as the Astound in USA on T-Mobile during CTIA and now Nokia USA has posted a video which shows the device being run over by a 4 Tonne (4000 Kilograms) Ovi Bus and watch the video for the rest of the action.
The Astound is not run over once but twice by the wheel and it is still in working condition. The main reason the phone seems undamaged might be due to the presence of Gorilla glass on the display.
My Nokia E71 has gone under my bike's wheel a couple of times and the handset still works although the display had a small scratch. There is no doubt that Nokia makes great hardware.
Now anyone wants to try that with an iPhone 4 ?