Home » Android, Rumors, Samsung, Tablets
Samsung Launching Cheaper Galaxy Tab WiFi Only Version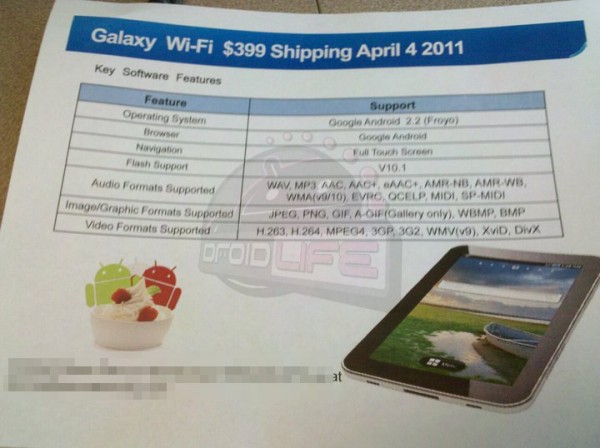 The picture above shows a flyer which was distributed by Samsung at a tech expo today. According to the flyer, Samsung will be releasing a Wi-Fi only version of the Samsung Galaxy Tab.
The Wi-Fi only version is expected to be released on April 4th at a price of 399 US $.There will be no change apart from the lack of support for SIM Cards and 3G. It will run on Android 2.2 Froyo.
There had been rumours floating around regarding a 4G version also around the time of CES. But we haven't heard of any updates since.
via Droid-Life