Home » Android, General, Google, MWC 2011
Android Bots to Dominate MWC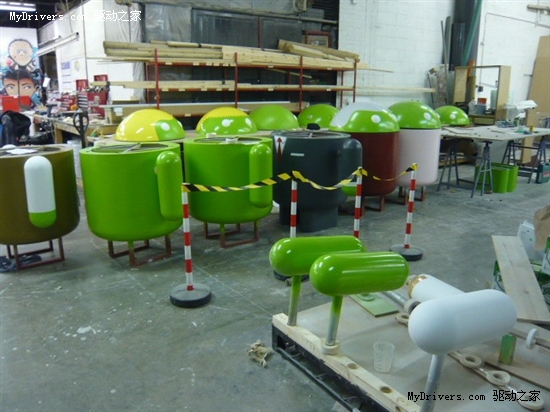 An army of Google's Android robots are ready to take over MWC (Mobile World Congress) in Barcelona.
These pictures have been taken from Fira, Barcelona which is the Venue of the Mobile World Congress.
The robots are large and of the same size but come in different designs and costumes. These different Android robots are being assembled at the Convention and Exhibition centre and will be spread around the venue.
via CNBeta