Home » Apple, iPad, iPhone, News, Software
iTunes Update 10.1.2 Released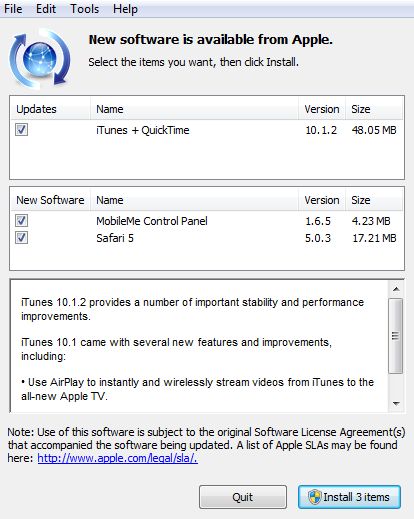 Apple today released a iTunes update for Windows and Mac OS X . iTunes 10.1.2 comes with important stability and performance improvements. RedMondPie says that this iTunes version is required for the upcoming CDMA model of iPhone 4.
iTunes 10.1.2 came with several new features and improvements such as:
• Use AirPlay to instantly and wirelessly stream videos from iTunes to the all-new Apple TV.
• Sync with your iPhone, iPad, or iPod touch with iOS 4.2.
To check for updates goto iTunes Help Menu–> Check for Updates