Home » General, Nokia, Rumors, Symbian, USA
Nokia X7 Cancelled on AT&T USA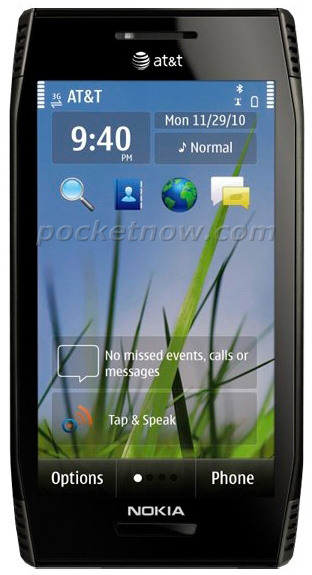 We have already posted the leaked official photos of the Nokia X7 headed for the AT&T network in USA. But now there is a change of plans according to sources.
According to pocketnow which was also the source of the leaked official images, Nokia was ready to launch the X7 under the name of "Nokia Journey" on the AT&T network in USA on February 13th [A day before MWC (Mobile World Congress) 2011 like other manufacturers].
But now AT&T and Nokia have cancelled their plans because Nokia felt that it wasn't going to get enough marketing and subsidies support from AT&T.
The source also said that the X7 will still be launched in other markets as previously planned.
via PocketNow