Home » News, Rumors, Sony Ericsson, Windows
Sony Ericsson Xperia X7 and X7 Mini leaked !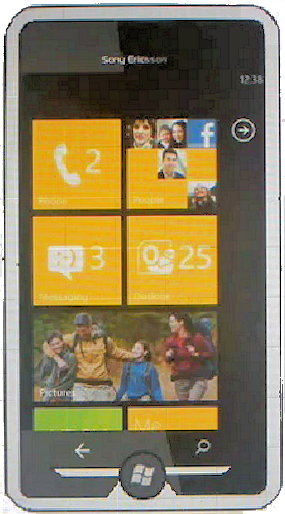 Remember when we told you that Sony Ericsson is cooking a WP7 device, and the name of the device could be Xperia X7. I think we were right because a video has been uploaded on Youtube which is showing two Sony Ericsson WP7 devices. The devices are named as Xperia X7 and Xperia X7 Mini and Sony Ericsson will launch these phones in Q1 2011. Let's talk about the Xperia X7. Xperia X7 comes with a huge 4.3-Inch WVGA touchscreen display, Qualcomm MSM8260 1.2GHz processor, 8MP camera and 720p HD video, and HDMI output with Dolby Digital Plus surround.
The Xperia X7 Mini comes with a 3.5-Inch WVGA touchscreen display, Qualcomm QSD8250 running at 1GHz (the one we saw on Nexus One). Xperia X7 Mini comes with 10.1 MP camera, which is powerful than the one in Xperia X7. The camera also has 720p HD video recording feature, and 3x optical zoom.
Well, I hope the devices we are looking at are real, and I know that all SE and WP7 fans are looking forward to these new devices. Check out the video below