Home » Brands, News, Nokia, Platforms, Software, Sony Ericsson, Symbian
JoikuSpot now supports Sony Ericsson Symbian handsets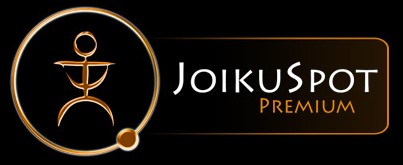 With JoikuSpot  you can turn your mobile phone to a secure WiFi HotSpot, and connect your laptop or iPad to internet using WiFi and using your mobile phone as a 3G internet modem. JoikuSpot Premium comes with connection securing with a password, full internet and email protocol support, VPN, and no forced landing pages. As your phone becomes the WiFi internet router, you do not need external USB modems, cables or MiFi for internet connectivity.  JoikuSpot enables "1-click internet". 1 click to turn a phone to a WiFi internet HotSpot, and another click in the laptop to connect to the web via JoikuSpot WiFi access point.
Now apart from the Nokia Symbian Devices Joikuspot said that they have added support for Sony Ericsson Symbian devices too. The supported Sony Ericsson devices are Vivaz, Vivaz Pro and Satio (Idou).
Download JoikuSpot Premium 3.1 Edition if you need to install it in your Sony Ericsson.
The Joikuspot Premium Edition changelogs:
- All Nokia S60 phones with WiFi supported
- Symbian^3 User Experience
- New and Super-Simple 1-click WiFi Tethering User Interface
- Name your WiFi HotSpot as you like
- Speed and Data Consumption meters included
- Enhanced performance and connection quality
- Full Internet and security (You can use all internet and email protocols and VPN, and secure your HotSpot to prevent unwanted visitors to your HotSpot)
- 3G Auto-reconnect for moving use contexts
- Connects also iPads and iPods and iTouch
- More than 20 languages supported
- Multiple devices can connect in parallel
- All settings adjustable (like default internet access point setting)
- Easy Installation
- Sony Ericsson S60 phones also supported
- Symbian^3 phones like Nokia N8, E7, C7, C6-01 also supported