Home » India, News, Reliance
Reliance brings SMS based mobile conferencing service in India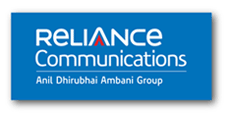 Reliance Communications  announced SMS based voice conference calls which is an handset independent Mobile Conferencing service as an extension to Group Talk,. This innovative  service will be available to all Reliance Mobile GSM and CDMA subscribers using any handset through the 'SMS based Mobile Conferencing' solution from US based Kodiak Networks. The Group Talk service will enable Reliance customers to establish a conference call amongst a group of 9 contacts with a single SMS.
Group Talk was launched last year as a Mobile Conferencing Service to offer mobile conferencing service on handsets with Java, Brew, Symbian operating systems and Blackberry handsets. The enhanced service launched today offers mobile–centric conferencing facility from any handset.
To create a group, user needs to type "C <GRP NAME> <Phone Number1> <Phone Number2> ……." with phone numbers (both mobile and landline) starting with prefix 91 (for mobile) & STD Code (for landline) and send this as a SMS to 51234323. Five such groups can be created & max.9 numbers can be added per group.
To initiate a conference call, the user just needs to send a SMS in the format CHAT <Group Name> to 51234323 and all the group members will be notified via a SMS giving the Conference Dial-in number.
Postpaid subscribers can dial the unique number given at the time of group creation, which in turn will dial all the group members within the group to establish an instant call conference. The Group Talk service subscription is offered at a competitive price of Rs. 40/- per month. Subscribers can also download the Group Talk application from RWorld and install on their handset if the handset supports this application.
Mr. Anil Pande, Head – VAS, Reliance Communications said, "Our Mobile Conferencing service is a cost-effective, efficient and convenient solution that enhances productivity of small, medium enterprise customers. Introducing the service now on SMS – the preferred mode of communication for youth and young executives today, will lead to popularization of conferencing."
Kris Patel, Executive Vice President and CTO, Kodiak Networks adds, "Kodiak is pleased to partner with Reliance Communications, the leading mobile operator in India with pan-India presence in both CDMA and GSM markets. Our solution is designed to simultaneously support GSM, CDMA and upcoming 3G networks and is a proven solution for productivity enhancement for enterprises and revenue enhancement for Reliance Communications. Introduction of clientless solution will enable Reliance to extend this useful service to all customers across India and thereby increase the adoption."