Home » Android, HTC, T-Mobile, USA
T-Mobile G2 misses tethering and gains WiFi calling?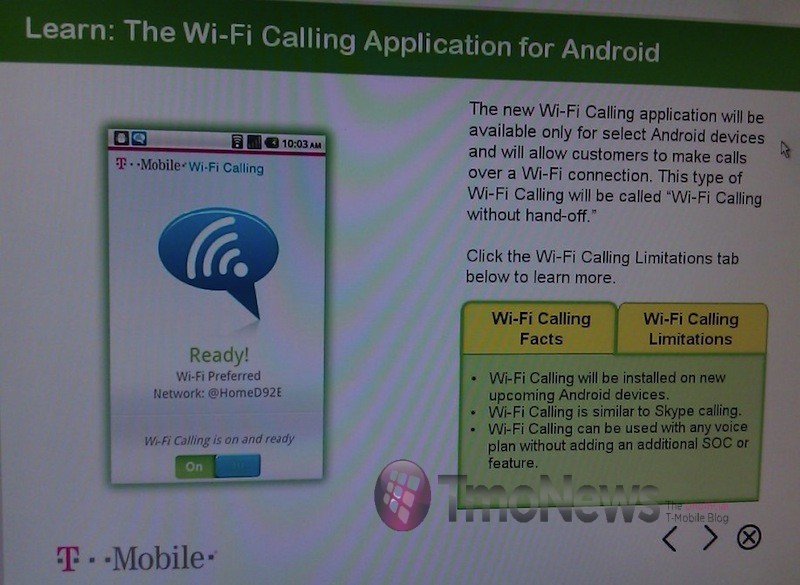 It is reported that T-Mobile G2 will not be featuring the tethering feature. For some people, tethering is one of the main features in their phone, and it's one of the main features of Froyo too. Other rumors are going around that T-mobile G2 will feature WiFi calling, which is a feature we previously saw on the Optimus One. When asked about the tethering feature to T-mobile, they said that "T-Mobile does not currently support handset tethering or offer a tethering rate plan. Though tethering and Wi-Fi sharing will not be initially supported on the T-Mobile G2, we know that consumers are interested in these features and we are working to develop a solution to support them in the future."
As you can also see a leaked screenshot above, which is saying that the feature will be available in all upcoming select T-Mobile Android devices, so it might be true that G2 will feature WiFi calling. What do you people think about this?
via TmoNews