Home » Blackberry, USA, Verizon
Blackberry Storm 3 is going to be an improved version of Storm 2?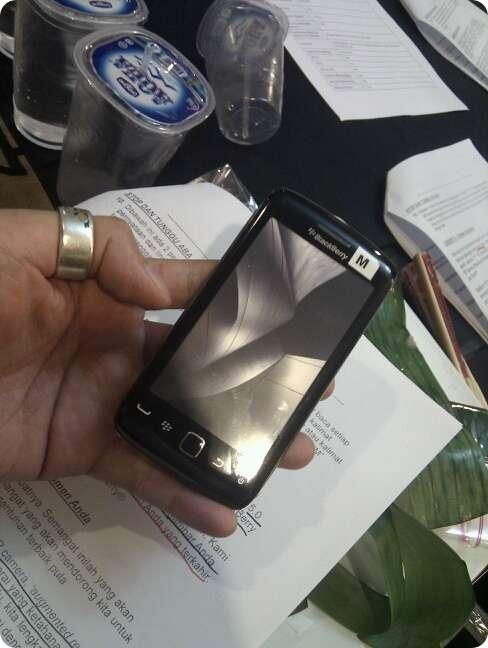 A few hours ago, we show you a shot of a Blackberry phone (image above), which BerryReview was claiming that it's the Blackberry Storm 3, but now BGR is reporting that this phone is not the Blackberry Storm 3. They are reporting that they have seen the phone and their multiple sources are telling them about it . The Blackberry Storm 3 is a little different from Storm 2, BGR also said that they first thought that their guy is showing them the same device, which means that the device is almost similar to the Storm 2 in design, Storm 3 is a bit slimmer and light in weight though. The device features a 5 MP camera, but it's not 100% confirm yet. Other features are Blackberry OS 6, 512 MB RAM, and the same SurePress touchscreen display which is on Storm 2, and may be there's a Mobile Hotspot feature in the phone too. Is that all the improvements in the upcoming Storm 3? Other manufactures are working hard to improve their design, specifications, features, user interface, and other things, but I think RIM is not interested in it, they just want to add some new features in the same device, and launching it as a new one. I hope that by the time passes, RIM will make some good improvements in the Blackberry Storm 3, so then it can compete with phones like Droid X, iPhone 4, and EPIC 4G. So folks, are you going to get the Blackberry Storm 3 from Verizon, which is almost similar to the Storm 2?