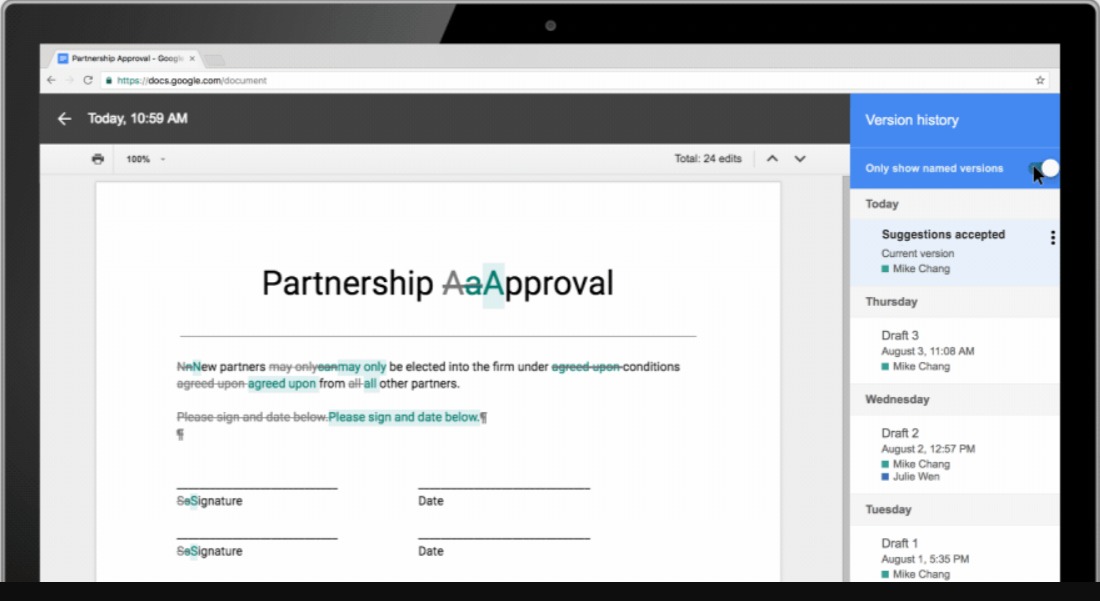 Google has updated Google Docs, Sheets and Slides with a number of new features in the latest update. The G Suite online productivity tools are getting few editing and collaboration features.
Firstly, Google Docs will now let you more easily track your team's changes. The update lets you assign custom names to versions of your document to keep a record of your team's progress. You can organize and track your team's changes in one place under "Version history" (formerly known as "Revision history") on the web. Select File > Version history > Name current version. You can also select "Only show named versions" in Docs, Sheets or Slides to find them quickly. Up next, there is an ability to preview "clean versions" of Docs to see what your Doc looks like without comments or suggested edits. Select Tools > Review suggested edits > Preview accept all OR Preview reject all. You can accept or reject all edit suggestions at once in your Doc so your team doesn't have to review every single punctuation mark or formatting update. Select Tools > Review suggested edits > Accept all OR Reject all.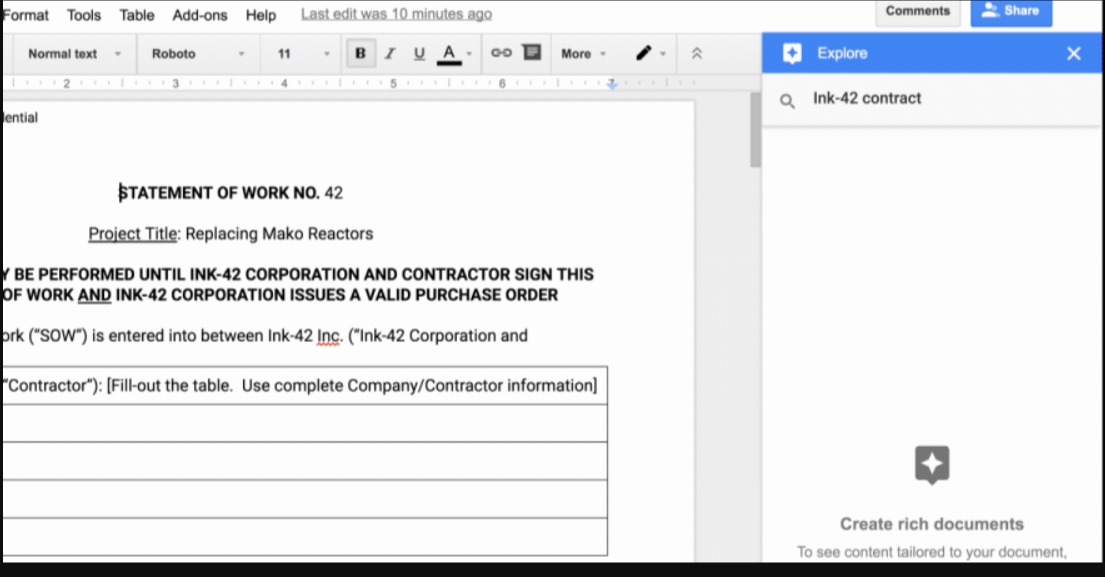 The update introduces new templates with built-in add-ons and the ability to create your own that. You can customize and deploy tools specific to your organization's workflows. Furthermore, for G Suite Business and Enterprise customers, Google Cloud Search will integrate with Docs and Slides via the Explore feature. Using Machine Intelligence, Cloud Search surfaces relevant information to help you work more efficiently throughout your day.