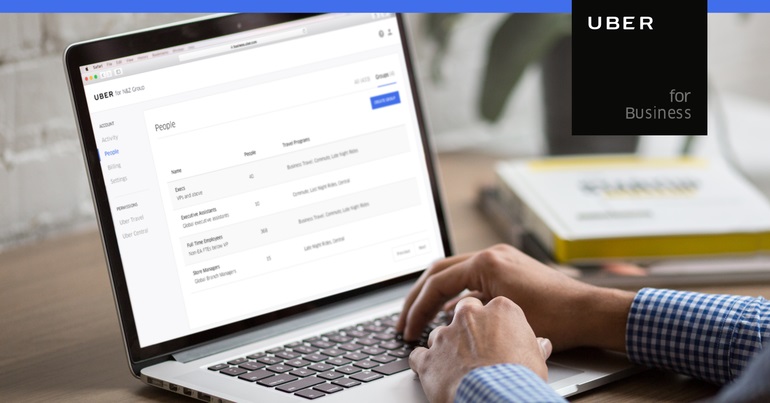 Uber has launched a revamped version of Uber for Business. The overhaul to the service aimed at enterprise customers comes three years after it was introduced. Uber for Business gives organizations a more efficient way to manage their business travel and improve employees' experience.
Uber for Business will enable daily commute, late-night rides home from work, between-office transportation and more. Uber says after launching Uber for Business in India, it soon realized that organizations needed much more than features like monthly billing and reporting. The latest revamp brings new tools to the service. Firstly, managers will be able to set up automated programs for commuting, business travel, airport rides, and any other mobility need. They can set up a "late night rides" policy that only works for trips taken between work and home after 8PM.
Up next, companies can set rules for employees, customers, and clients around the type of car that they can use, how much they can spend, and the location from which a trip needs to begin or end. These rules can be customized as per the company's requirement. Furthermore, businesses can provide customized levels of Uber access depending on each person's needs. For example, you can give all of your employees INR 500 (or more) for their daily commute, while giving recruiters special access to call rides for candidates via Uber Central. Finally, Uber for Business also gets a UI makeover with a redesigned dashboard which is more cleaner and much easier to use.
Arjun Nohwar, APAC Head – Uber for Business, said in a statement,
At Uber for Business we are continuously striving to make Uber a one-stop solution for all ground transportation needs of businesses. With the launch of our revamped Uber for Business platform, our technology makes it possible to create specialized solutions that help businesses have access to reliable transportation options for all their needs. Companies can now configure and use our platform to manage transportation requirements for all, while reducing costs, increasing operational efficiency and improving compliance.