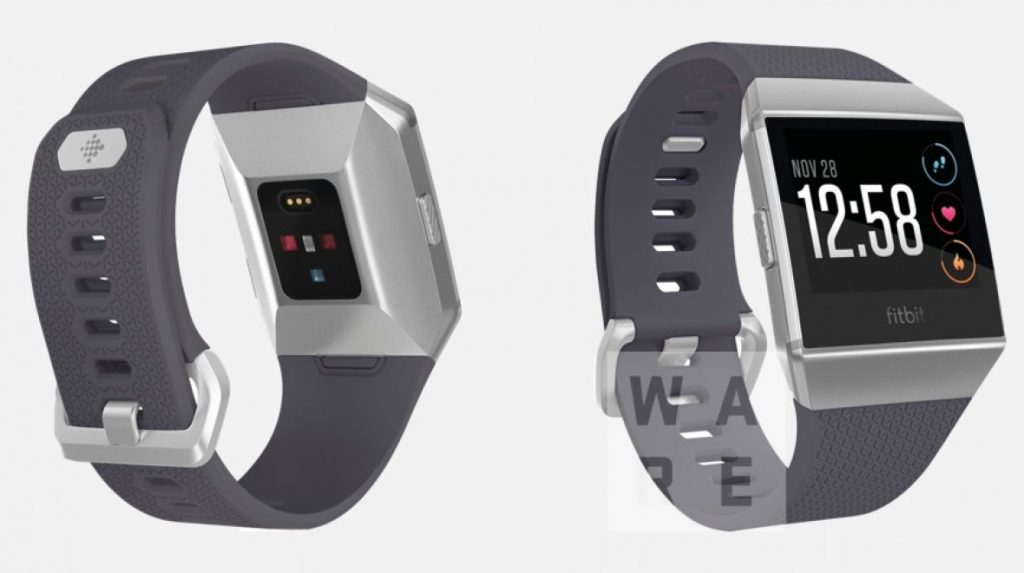 Currently, there are a lot of rumors and speculations going on regarding Fitbit's upcoming smartwatch. In an attempt to spice it up more, the images of the very same smartwatches have surfaced online showing us the design in its full glory. As per the rumor, the purported smartwatch is expected in three variants– Silver body with Navy strap, Rose Gold body with Blue strap, and a Darker body with a black strap.
Similar to that of Fitbit Blaze, this smartwatch also has same button placements — two on the right side and one on the left. In addition to that, there is a protrusion on the back of the watch which is more likely to be the optical heart rate sensor. While most of the wearable makers use green optical sensors for tracking heart rate, the Fitbit in this edition replaced it with two red lights.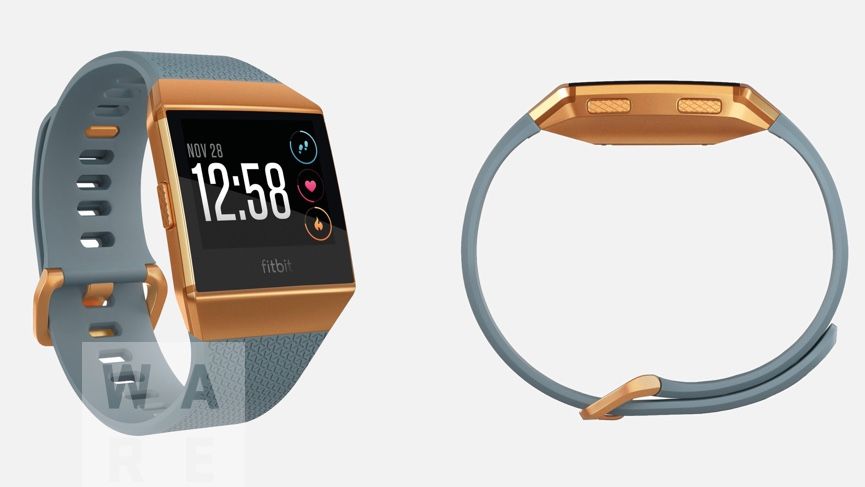 The most likely reason to implement the red light technology over green is to get more accurate read and other psychological variables. Also present is the blue optical which is expected to be pulse oximeter for measuring oxygen levels in the blood as well. In terms of features, this smartwatch will have GPS and waterproof capability up to 50m.
In an interview, Fitbit said:
We know there is a lot of interest in our entry into the smartwatch category. We don't have news to share at this time and do not comment on rumors or speculation. We can confirm that development of our smartwatch is on track and that it will be available for the holiday season.