Home » Android, Samsung, USA, Verizon
Samsung Fascinate now available online !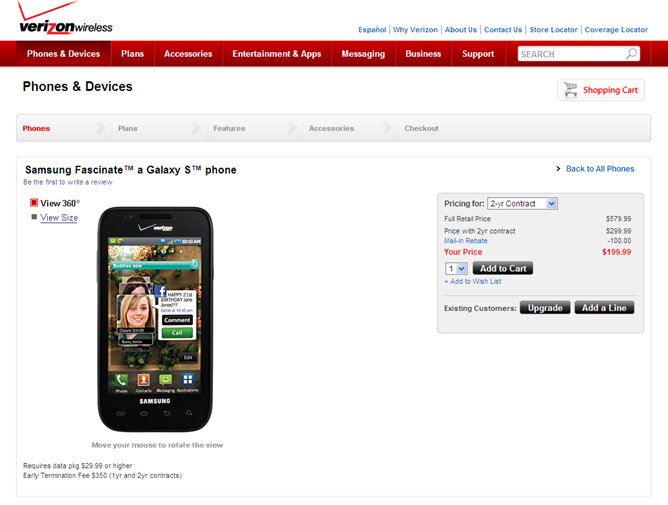 It's finally here, the Verizon's version of Samsung Galaxy S, which is known as the Samsung Fascinate is now available online for purchase. So folks if you are interesting in getting one, then get one now because it's a hot cake now and I am sure that it will sell out really fast like other Galaxy S models. Now all the Galaxy S brothers are available on all 4 major US carriers, so choose the one that suits you.
If you want to pick the phone from store, then you have to wait for one more day because Verizon will launch the Fascinate in stores on 9th September. The hot cake is available for $199.99 with a 2 year contract, so go get it !