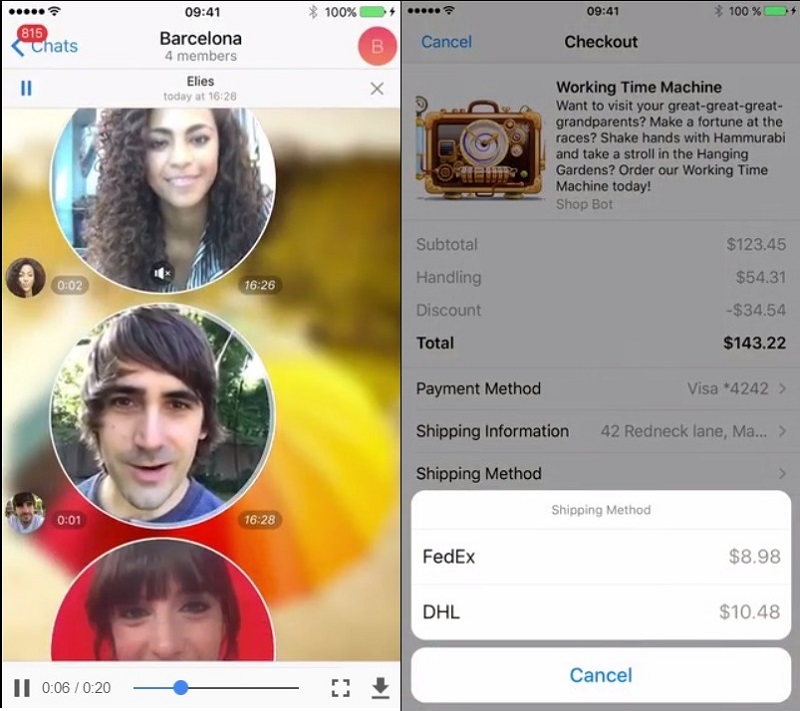 Telegram has received a major update that brings a number of features like video messages, instant views, bot payments and Telescope. The update bumps the app to version 4.0.
First up, Telegram is getting the ability to record video messages that can be shared in group chat or Telegraph channels. In order to send a video message, go to any chat on Telegram and tap the mic icon to switch to camera mode following which you can tap and hold the camera icon and record a video message. After recording the video message you can just release the recording button to send your message. Telegram says video messages are fast because it compresses them and sends them as you record them. Video messages are automatically downloaded and auto-played by default but you can it from Settings. Similar to Facebook Messenger chat bubbles, video messages will pop up in a corner and continue playing. You can move it around the screen and pause it from anywhere in Telegram.
Telegram has also launched Telescope, a dedicated video hosting platform for those who use videos to communicate with their audiences. Telescope hosts auto-played round videos of up to 1 minute in duration and you don't need a Telegram account to view them. Next up, Telegram has also launched Bot Payments that allow Bot developers to accept payments from their users. Users can order goods or services from bots that offer them. These bots may now add a Pay button to their messages. When you tap Pay, you'll be asked to fill in your credit card and shipping information and confirm the payment.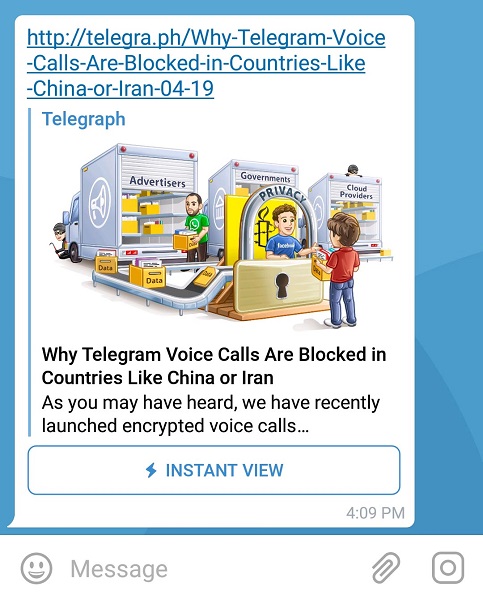 Finally, instant view feature is coming to Telegram that allows you to read articles from any blog or media outlet in a uniform and easily readable way. In addition to the text of an article, Instant View pages support images, videos, and any other media.