Home » Handsets, India, News, Nokia, Reliance
Reliance Communications and Nokia India announce unique partnership
Telecom Operator Reliance Communications and handset maker Nokia have announced a unique partnership in India. The main highlights of the deal include availability of Nokia Ovi Life Tools service to Reliance users and special offers for Data / GPRS for users who purchase Nokia Ovi Music Unlimited phones.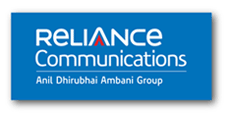 Nokia Ovi Music Unlimited
Reliance GSM users can download free songs from the Nokia's Ovi Music Unlimited Store  for free upto 12GB (2400 songs approx). This includes handsets such as Nokia 5530, Nokia 5800, Nokia X6 16 GB, Nokia X6 8 GB and Nokia 5235.If you prefer to download the songs on a PC then you could purchase a Reliance Netconnect Broadband+ Datacard at an offer price for Rs. 1999/-  if you buy it along with a Nokia Ovi Music Enabled device.
Nokia Life Tools
Ovi Life Tools is a service from Nokia which tools for Agriculture, Education and Entertainment . As a part of this deal Reliance will offer Ovi Life Tools services in via a Montly Subscription model (education and entertainment  at Rs.30/Month agriculture service at Rs.60/Month) and Pay per Use model(Rs.3/Request)
Commenting on its relationship with Nokia, Mr Vrajesh Shelat, Head – Wireless Data Services & Alliances, Reliance Communications said, "In the last two quarters, there has been a significant adoption of smartphones by Indian consumers. We have seen the sales of smartphones on our Network increase manifold. With the rollout of 3G, we see a huge opportunity in fostering a mutually beneficial business relationship to offer customers unique Voice, data as well as VAS innovations with Nokia."
Mr V Ramnath, Director – Operator Channels, Nokia India said, "To take mobility to the next level, Nokia is moving beyond products to add services like Ovi Life Tools and Ovi Music Unlimited on its devices. These services have the potential to positively impact livelihoods at one hand and provide entertainment platforms to our consumers at the other. Our association with Reliance Communications is an important step in the direction of creating a strong ecosystem that will take these services to a larger consumer base."
For other Nokia GPRS enabled handsets on Reliance , users can download upto 1.2 GB of data for a period of 6 momths.Reliance is offering 1800 free on-net minutes bundled with the Nokia 1800 also with a 6 month validity.