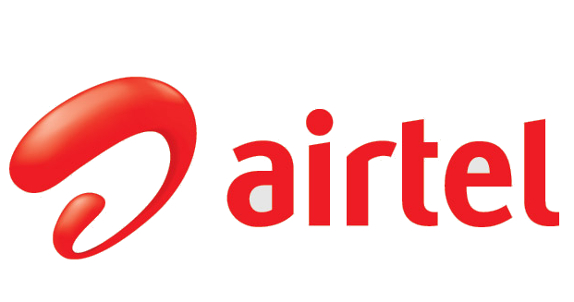 Airtel recently announced that it has achieved 2 million broadband subscribers in the country. According to the latest Netflix ISP Speed Index that measures prime time Netflix performance on particular ISPs (internet service providers) around the globe, Airtel is the top provider in the country with average speed of 2.25Mbps.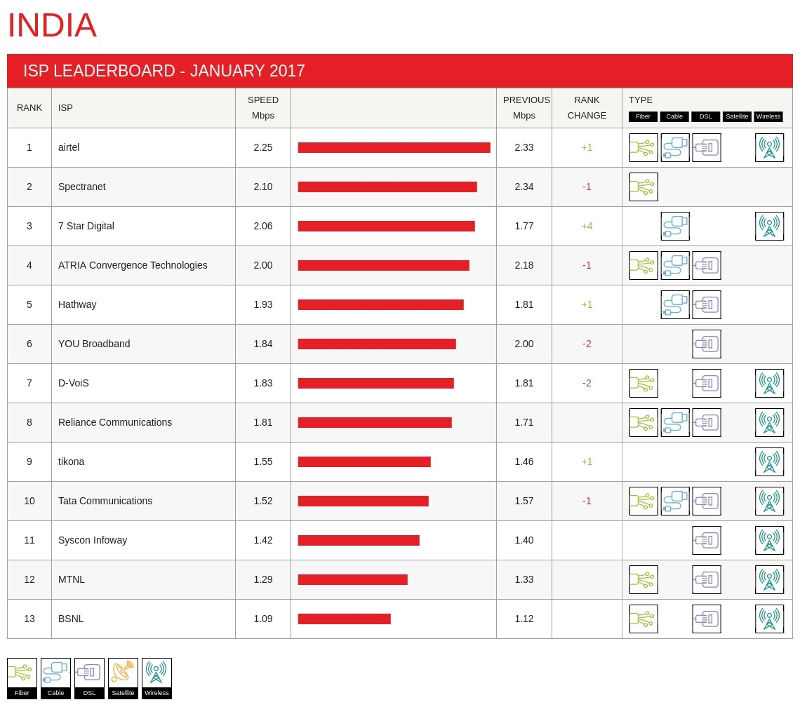 Airtel has beat Spectranet pushing it to the second spot. ACT Fibernet has moved to fourth spot. RCOM is at the eighth spot.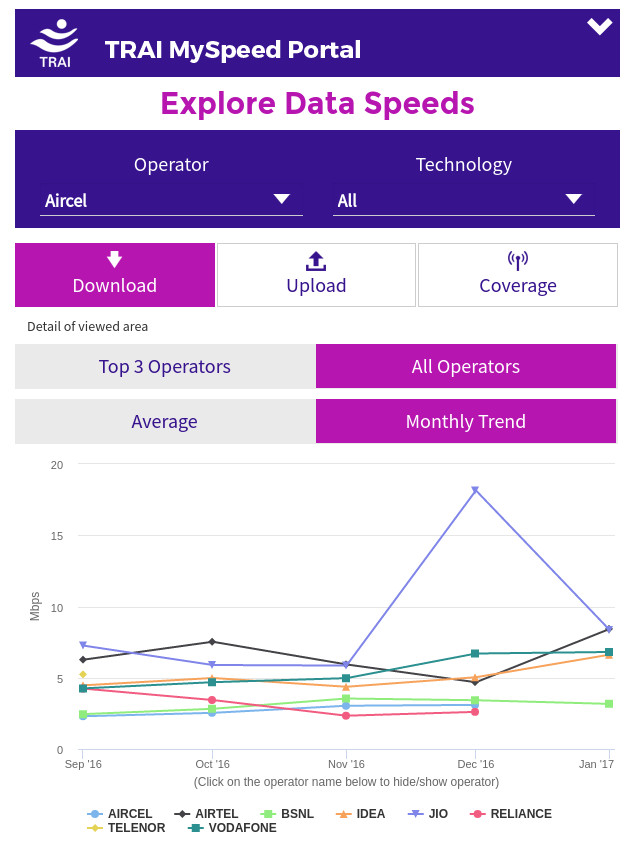 Telecom Regulatory Authority of India's (TRAI) Analytics Portal  that shows network coverage, data speed in their area and Quality of Service (QoS) of their telecom operators has shown that Airtel is ranked highest in the month of January 2017 at 8.42Mbps, which has almost doubled. Since September, for the third time Airtel network has shown highest download speed.
Reliance Jio's average speed is down to 8.35Mbps from 18.14Mbps from December. Vodafone grabs the second spot with 6.80Mbps, closely followed by Idea with 6.62Mbps.