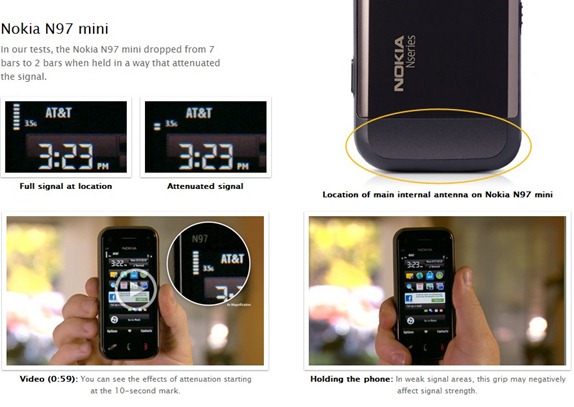 The Apple iPhone 4 Antenna Gate fiasco might be far from over. Looks like Apple has silently added the Nokia N97 Mini to the list of devices on it's Antenna website.
One question to Apple – Do you hold your phone or choke your phone ?
One question to FoneArena readers do you experience any signal problems with the N97 Mini ?
We did not have any problems few months ago when we tested the handset
Watch the video below.