Home » Apple, Handsets, iPhone, News
Watch Apple July 16 Event Official Video Now Live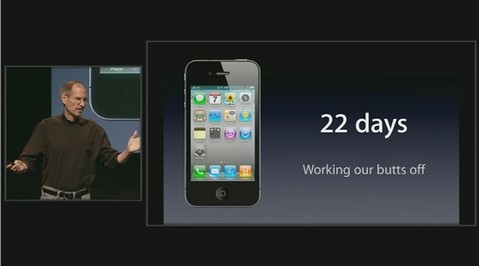 Apple just uploaded the official video from the event today where the company announced that it is giving away free bumpers /cases to iPhone 4 buyers. Don't get confused by the initial minutes in the video. Apple actually played the iPhone 4 Antenna Song at the beginning of the event. It is interesting to watch a lot of negative words in a Apple event.
You will hear words like screwed up , not perfect
Watch the video here . You will need Quicktime for watching this !
Source : Apple