Home » Apple, iPad, News, Video
Video : The iPad runs Flash !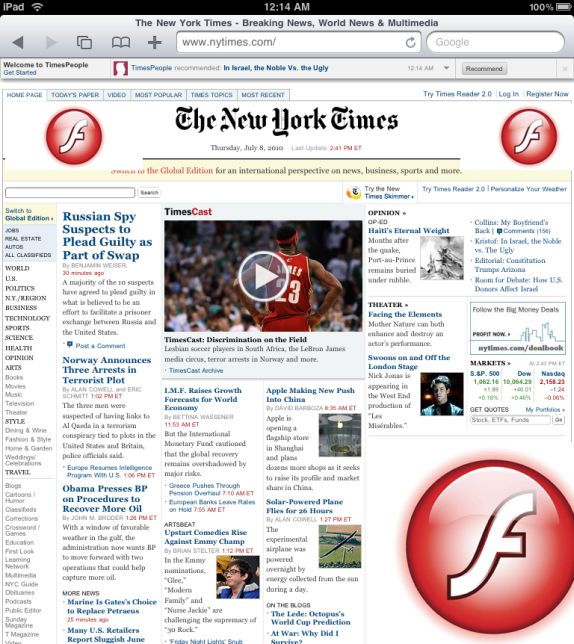 The Apple iPad and other i products such as the iPod touch and iPhone don't support Flash content simply because Apple thinks Flash obsolete and that HTML5 is the future . But someone has managed to port the Android version of Flash to Jailbroken iPads and here is a video demo which shows Flash movies playing on the iPad.  The project is called Frash and a developer version of the app is out .

Thanks a ton to reader Maulik for his efforts