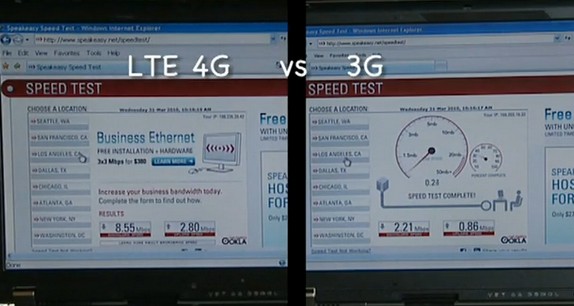 As many of you might know there is a ongoing battle between  LTE (Long Term Evolution) and WiMax which are both 4G(4th Generation) Wireless Standards . Sprint has decided to go with WiMax as their 4G standard whereas Verizon believes in LTE. Verizon Wireless is already conducting LTE trials in Boston , USA in a Pizzeria.
Verizon says LTE can bring 5-12Mbps average download speed and 2-5 Mbps average upload speed ! And this is not a too distant dream , they are actually planning to roll out this service to certain cities in USA this year. Imagine being able to stream Youtube HD inside your Car or Download the latest music !
Should India skip 3G and jump directly to 4G ?