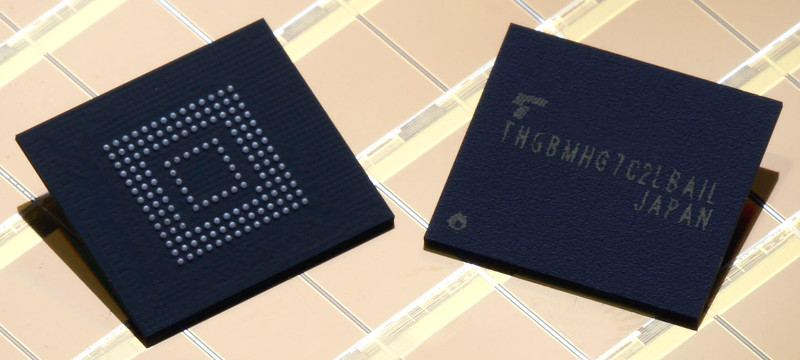 Toshiba has introduced its eMMC (embedded multimedia card memory) 5.1 flash memory in 16GB, 32GB, 64GB and 128GB densities. The new flash memory is designed for a wide range of products, including smartphones, tablets and wearable devices. Samsung introduced its eMMC 5.1 flash memory last month.
These new flash memory has command queuing and secure write protection. The command queuing feature enables users to store multiple tasks in a queue, which are then performed in order of the user's preference to enhance performance.
It improves the random read performance speed by up to 30 percent compared to existing Toshiba memory modules that do not have command queuing. This improves the user experience, allowing the simultaneous execution of multiple applications at the same time. The secure write protection feature expands the conventional write protect feature and protects important data stored in assigned, secure areas from being overwritten or erased by unauthenticated users.
The modules integrate NAND chips fabricated with Toshiba's 15nm second generation process technology and are fully compliant with the latest e-MMCTM standard, said the company.
The new Toshiba embedded NAND flash memories in densities from 16GB and 64GB will start shipping today, memory in densities 32GB and 128GB will begin shipping sometime in Q2 2015.